While we rang in the 2020 New Year a few short months ago, none of us were expecting this year would bring a pandemic that would sweep the globe. Quarantines, social distancing, and N95 masks have become our new normal, forcing people to stay at home and global business to grind to a halt. As we all anxiously seek clues for when the world might open up again after the Coronavirus era, we know the effects of this situation may be felt for a while to come.
While you have the opportunity now, it's critical to ask tough questions about your business and plan accordingly:
Once you reopen, how will you get your customers back?
What are you doing to keep them safe?
Can you be profitable and successful with less customers?
If you do nothing else, one of the most important things is to accommodate people who will be extra sensitive about maintaining their personal space.
As you can imagine, services that involve close interaction (group exercise classes, hands-on massage therapy, personal training, etc) may take longer to fully rebound. Here are a few options for no-touch, social distancing-friendly wellness services that may help you drive new revenue.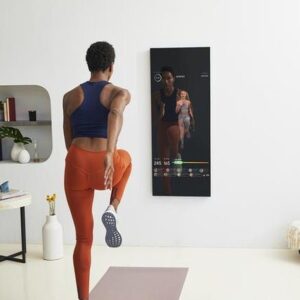 Virtual coaching (fitness, yoga, stretching, etc) is a great example, as customers can still enjoy wellness classes in a more personal, private setting.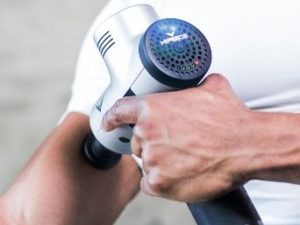 Percussion therapy is another good option, and is very on trend right now with the growth of the recovery movement.
These devices are used to target tired, sore muscle groups, helping to relieve stiffness and improve range of motion.
Fighting stress and anxiety is another important consideration.  Customers will need ways to help relax, however they may be cautious about being touched by a therapist. This makes a great case for HydroMassage Beds and Lounges.  We can't think of a better way to generate new revenue with a wellness and recovery-based service that users love.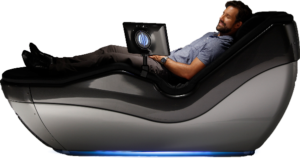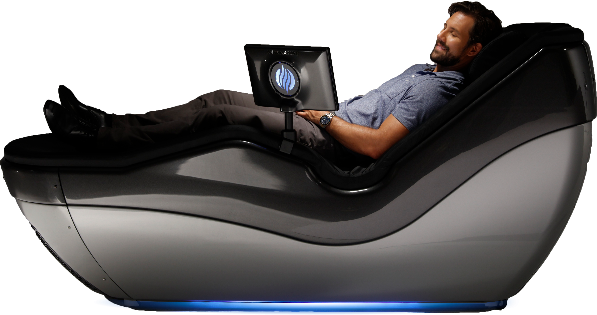 You can provide a great massage without users getting undressed or being touched by a stranger.  Treatments are only 10-minutes and can be customized to specific needs. We suggest offering these or any other touchless, wellness-based services in a premium membership package that gives your customers the incentive to come back regularly to use them.
Bottom line, doing business post-Coronavirus will undoubtedly be a little different after and operating the same way may no longer yield the same results. Making a few small changes now could have a big impact on your long-term success.
Read Part Two of Our Series Adapting for the Coronavirus Era