Opening in Summer 2019, Chandler Park Gallatin will be launching a new apartment community.  Their mission statement is: "At Chandler Park Apartments, our mission is to consistently provide a superior living experience in a respectful environment delivered to you by a team of people who care. We strive to ensure you an upgraded experience by offering exceptional service, upscale amenities, and a location just minutes from everywhere you want to be."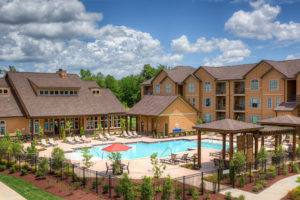 "Our mission statement says it all," said Community Manager Angela Ransom. "Our high-end amenities provide the most comprehensive conveniences for our residents. We have sought to encompass fitness and lifestyle amenities and HydroMassage is a big part of that. Not only does HydroMassage help with our residents once they live here, it also helps convince them to live here."
The HydroMassage Zone is an automated luxury mini-spa.  This self-directed massage amenity provides exceptional convenience and further enhances the resident experience.  A huge benefit of this type of amenity is that it is inclusive and accessible for all residents.  The ease of accessibility allows the properties to provide a wonderful amenity that is inclusive for all.
"HydroMassage works very well in addressing the amenity offering of luxury multi-family apartment communities," said Jeff Josephson Director of Multi-Family & Hospitality for HydroMassage.  "With the increase in demand for wellness and recovery services, there is a compelling reason for hotels, condos and apartment communities to add this amenity.  Having inclusive and accessible amenities for all residents is becoming a priority."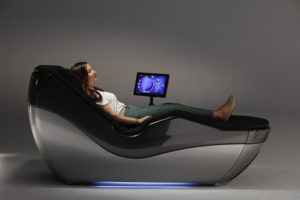 To learn more about installing The HydroMassage Zone that will increase your communities' resident satisfaction,  please contact Jeff Josephson at 206.954.8597 or jjosephson@hydromassage.com.
Want to learn more about HydroMassage in residential settings?
View Multi-Family Benefits