In part one of this series, we talked about meeting the needs of your customers with new wellness services, especially when they're no longer comfortable being touched. However, after being closed for 1-2 months with no revenue, it's understandably tough to get excited to invest in new services, no matter how good they are.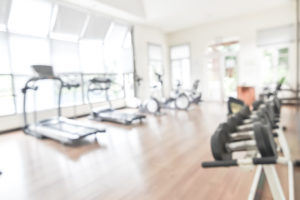 We'll come back to the expense side of things in a moment. For now, let's talk about revenue.
How can you get more revenue, even if you lost customers?
Most people focus on marketing and advertising to get more people in the door. That normally makes sense, but the saying "it's cheaper to keep your customers than acquire new ones" is now more relevant than ever. The same logic also applies if you want to increase revenue with your current customer base.
Your customers or members already trust you enough to pay you for your services.  So why not offer something else they can gladly purchase? The only catch is, they're going to be a little more cost-conscious right now due to the Coronavirus.  So, the value proposition has to be great in order to make the decision to say "yes" an easy one.
HydroMassage Beds and Lounges are your solution.  They're used successfully to generate revenue in thousands of locations around the world by some of the biggest names in health and fitness and members love them. Here's how you might want to introduce HydroMassage: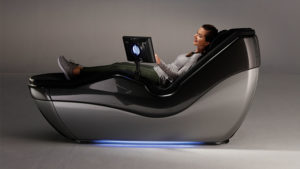 "We believe strongly in improving your health and well-being and we're excited to have you back soon.
"When we re-open, you'll notice a new no-touch wellness service called HydroMassage to help you with stress, anxiety, and muscle recovery. Plus, they feel amazing if you simply want a massage."
"Your first massage is on us, and then if you'd like more, we decided to keep the cost really low, so you can take advantage of up to 30 massages for only $10-$20 per month."
It's really that simple.  Putting someone on HydroMassage for a free trial massage is all it takes. Pandemic or not, 30 massages for up to $20 per month isn't a tough sell.
To make it even more attractive, we recommend bundling HydroMassage with a few other services in a Premium membership package (bring-a-friend privileges, 20% off recovery drinks, etc).  The better the package, the easier the decision to upgrade. Think for a moment about what it would mean to you financially if 20-30% (or more) of your customers started paying you more money each month.
And this would be another strong reason for customers to come back once things reopen again. But let's shift gears and also think about the cost.
How can you be comfortable investing in new services now?
Coming out of this situation, both fitness equipment and financing companies know these past few months have been tough on everyone.
Which means many of us have come up with some really creative ways to help you.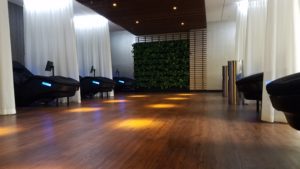 One of the simplest and most effective concepts is a payment deferral option.  Basically, this allows you to use HydroMassage for 3-6+ months to generate more revenue before you ever have to pay for it.
HydroMassage normally starts generating you more than it costs you to own in the first few months anyway, so the payment deferral until the end of the year is a nice extra stimulus benefit.
Bottom line, doing business post-coronavirus will undoubtedly be a little different, and operating the same way may no longer yield the same results. Making a few small changes now could have a big impact on your long-term success. But don't wait, the extra payment deferral is only available until June 30th.
*Must qualify for payment deferral with approved financing companies
Start Generating Revenue With HydroMassage