HydroMassage feels great, and often makes peoples' days a little better.  Here's an example…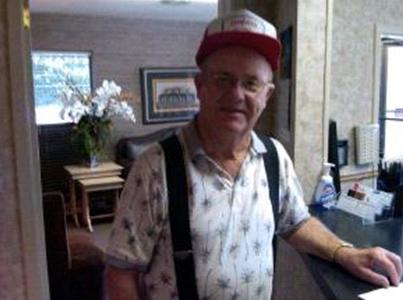 "My name is Dennis Beukelman; I've had Parkinson's disease now for the last few years. My wife has been getting treatment at Dr. Unruh's office for her lower back with sciatic pain and multiple disc injuries. I decided to take advantage of Dr. Unruh's summer special of AquaMED [Hydromassage] therapy sessions while I came to the office with her.
Dr. Unruh said the AquaMED [Hydromassage] therapy provides 4 different kinds of therapy: Heat, massage, hydrotherapy and intersegmental traction to the spine. It provides for lymphatic drainage, relaxes tense muscles and improves circulation.
I've been getting daily treatments with this therapy. After a few weeks I have noticed a dramatic improvement in my Parkinson's symptoms. I don't wake up in the night like I used to, I sleep much better and my shaking has even improved. Most days I took up to 1,600 mg of Ibuprofen and I had to massage my legs every day for relief which I no longer have to do. In addition, I have been taking about 1/3 the amount of Prozac because I just plain feel good.
I highly recommend anyone with neurological problems to get AquaMED [Hydromassage] therapy on a regular basis. You'll be glad you did and the treatment feels tremendous."
Dennis Beukelman
Read more inspiring testimonials at www.hydromassage.com.