Modera Flats, luxury apartments in Houston TX,  and Dancing Bear,  multimillion-dollar condominiums in Aspen CO, have a few things in common.  They both cater to the very affluent market and both were looking for amenities that go above and beyond what residents typically enjoy at luxury properties. The solution for these properties has been HydroMassage.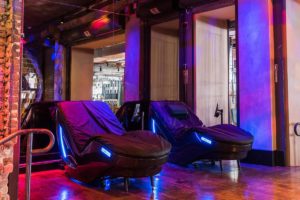 The Hydromassage Zone® is an automated luxury mini-spa. This self-directed massage amenity has been able to provide exceptional convenience and further enhances the resident experience
Another huge benefit of this type of amenity is that it is inclusive and accessible for all residents. There are no physical limitations when utilizing a HydroMassage Zone®, whether a resident is able-bodied or not, the ease of accessibility allows the properties to provide a wonderful amenity that is inclusive for all. In some properties twice as many residents utilize the HydroMassage Zone® compared to the fitness center on site.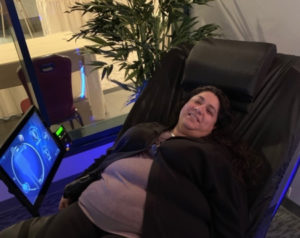 Luxury apartments and condominiums are looking to add more inclusive and accessible amenities and the benefits of an automated massage has been very well received by the residents. Not all residents want to, or are able to, utilize the current amenities that properties currently offer. Hydromassage offers a convenient luxury that is available to all. A HydroMassage Zone can work in most types of multi-unit housing" said Jeff Josephson, Director of Multi-Family & Hospitality for HydroMassage.
"From student housing to senior living, luxury apartments to market rate properties, there is a compelling reason for adding this amenity. Having inclusive and accessible amenities for ALL residents is becoming a priority for properties."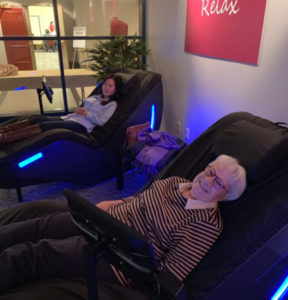 Most luxury multifamily apartments and condominiums provide exceptional amenities. The HydroMassage Zone® allows more residents to enjoy more of the property. Properties are able to provide an accessible and inclusive spa component that turns an underutilized space into a revenue-generating resident enhancement
To learn more about installing The HydroMassage Zone® that will increase resident satisfaction and improve your revenue, please contact Jeff Josephson at jjosephson@hydromassage.com or 206.954.8597.