Interview with Paul Lunter, HydroMassage President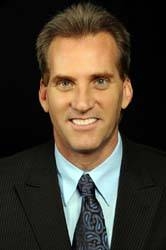 Paul, your company just announced that it would be offering free massages nationwide during tax week for the fifth year in a row.  
Tell us a little more about why HydroMassage does this event each year…
PL:  We know a free 10-15 minute massage is only a little break in the day, but we look at this event as a way to give back a little and help people across the nation with stress relief.  And even though we don't see any increase in sales from doing this, if our participating gyms, chiropractors, and spa owners with HydroMassage get some awareness for doing a good thing in their communities as well, then I'd consider it a win all the way around.
Why do a free massage for tax day in particular, and what kind of response are you expecting this year?
PL:  Tax season is the perfect time of year to offer free massages, because people need the stress relief.  It's bad enough to file and pay your taxes even in a good economy.  But especially in tougher economic times, a little bit of relaxation goes a long way.  Over 400,000 people have visited our website during tax week over the past four years to request free massages.  With the increasing presence of social media, I wouldn't be surprised to hit the half million mark this year.  And it's always entertaining to see twitter posts from people experiencing HydroMassage for the first time.
What's new for HydroMassage this year?
PL:  This year, we have many new locations nationwide participating to offer free massages.  We're excited that HydroMassage beds have become a part of so many first-class fitness chains like Planet Fitness.  Planet Fitness now has HydroMassage beds in approximately half of their 645 clubs, and users can go to participating Planet Fitness locations for a free massage this year.
What kind of role has social media played for you in the promotion?
PL:  It's been amazing to witness the boom in social media over the past few years.  In 2010, all social media combined represented less than 20% of the traffic to our website for this promotion.  Last year it was just the opposite; traffic from social media and other websites accounted for over 80% of the responses.  And before we even made the announcement official this year, the offer had already circulated all over blogs, coupon apps, and twitter.  It really goes to show you how powerful social media has become.
How will you top this event next year?
PL:  We're already offering massages free, without any conditions or purchases required, so it's tough to top that.  At some point, we'd like to tie in a charitable contribution for every massage.  As long as we continue to get requests to do this, we'll hopefully expand the number of outlets offering free massages, reaching many more people in each of the coming years.