Innovative Wellness Solutions
MEET THE WELLNESSSPACE SUITE
HydroMassage is just one of the game-changing wellness solutions offered by WellnessSpace, which is changing the way businesses in the fitness industry approach supporting their members on their wellness journey.
Now more than ever, individuals are focused on their overall health and well-being rather than just their physical fitness. Gyms and fitness centers that offer innovative amenities with an emphasis on their member's recovery and relaxation are differentiating themselves from the competition, becoming a destination for self-care and holistic health.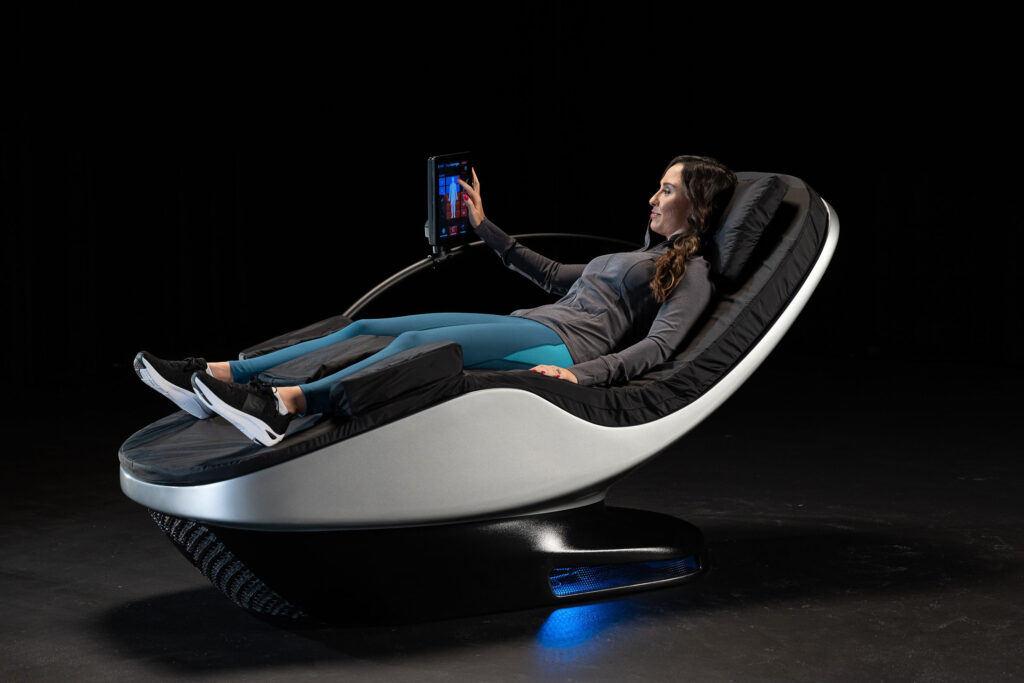 A Smarter Solution for Ice and Heat Therapy
CRYOLOUNGE+ CHAIRS
While gas cryotherapy and cold baths are staples in many training rooms around the world, neither are particularly enjoyable or practical to offer in a fitness club. CryoLounge+ chairs offer convenient, targeted cold and heat therapy with hassle-free setup and operation.
An All-New Way To Rejuvenate
RELAXSPACE WELLNESS PODS
Invite your members to unwind with RelaxSpace's immersive relaxation experience. RelaxSpace Wellness Pods include a 43″ display that gives members access to tranquil nature videos, guided meditation sequences and other mindfulness-focused content. Members can elevate their experience with custom scents, cooling fans, heated seats and the ability to monitor their heart rate simultaneously — an elevated relaxation amenity your members will love.